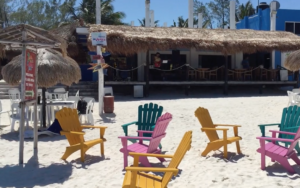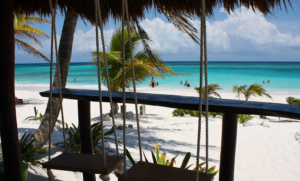 Playa Xpu-Ha is a secluded tropical paradise nestled in between Playa Carmen and Tulum. We happen to stumble across this hidden oasis when traveling down the coast of Quintana Roo. This has become a favorite must stop for us twice a year.
Playa Xpu-Ha is peppered with palm trees, hammocks, fishing boats, and local musicians playing Carribean/Salsa/Reggae/Spanish Rock with renditions to Lionel Richie and Cindy Lauper to catch anyone fancy and the cantina, offering the freshest seafood around (best shrimp nachos hands down!). If that doesn't appeal to you then relax in the warm sunshine, sugar sand beach, while you wade in the turquoise waters of the Carribean.
*Shoes not required.